What kind of problem are you having? Select all that apply.
No Contract Options
Pest Control in Kent, WA
It's easy for pests to wriggle their way into your home while searching for food, water, and shelter. Once they're inside, it's much harder to get rid of pests. Luckily, you don't have to do it alone! The expert exterminators at Sound Pest Control have over 30 years of combined experience, so we can tackle any pest problem you're having. From ants in the kitchen to spiders in the bathroom, we've got you covered!
Our pest control services can help you eliminate: 
Carpenter ants
Odorous house ants
Cockroaches
Fleas
Spiders
Beetles
Bed bugs
And more!
No-Contract Options Available
At Sound Pest Control, we strive to make our services available to all our neighbors. That includes offering options for no-contract pest control in Kent! Our recurring services are the best option for long-term protection, but we know that's not always the best option for everyone. To make sure we always have a plan that works for you, we offer no-contract offers for one-time treatments.
Image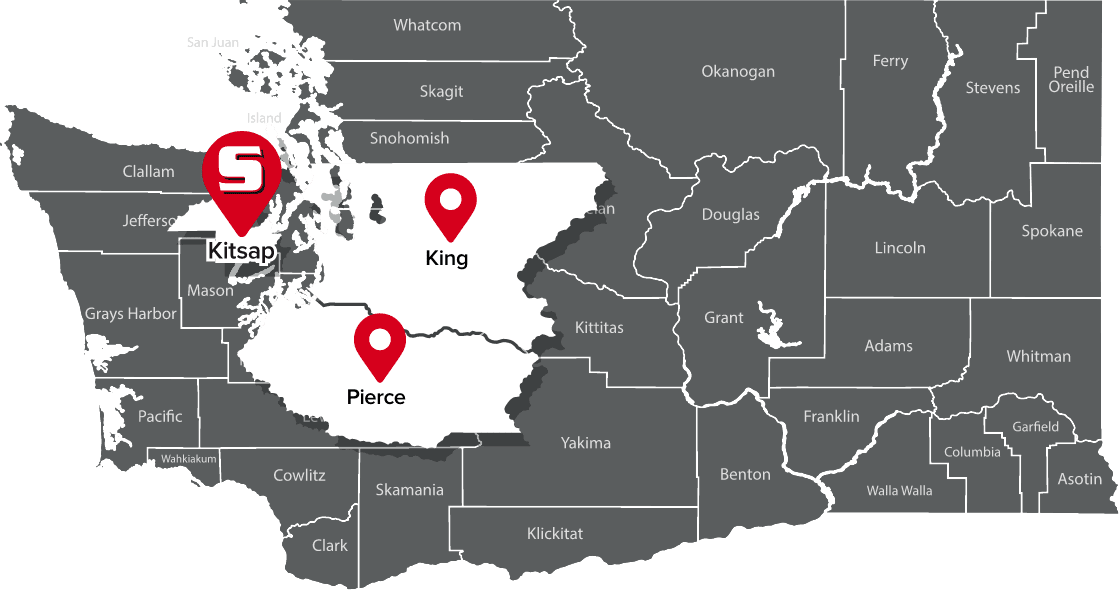 Protect Your Loved Ones from Pests
Not only are pests annoying, but they're also dangerous. They can cause bodily harm, trigger allergic reactions, and even transmit diseases. No matter how small they are, insects put the well-being of your family at risk just by being inside your home. Reclaim your space today with our pest control in Kent! We use products that are proven to be effective, giving you lasting relief in no time.
When you partner with us for pest control, we will:
Inspect your home to learn more about its current condition.
Give you a free, no-obligation quote.
Create a personalized treatment plan that meets your unique needs.
Use reduced-risk products for treatment that's safe for your family and environment.
Give you our 60-day warranty, which includes re-treatments as needed.
Rodent Control
Spotting rats and mice anywhere in your house is something no homeowner ever wants to experience. Not only can these pesky rodents make your home unsafe and unsanitary, they can also pass on serious diseases, cause extensive damage and repairs, and even attract a variety of other pests. If you're struggling with a rodent infestation, don't hesitate to call our team of local rat exterminators! 
Sound Pest Control's reliable rodent control program includes: 
No-cost home inspection

by an experienced rodent exterminator. 

Effective treatment plan

tailored to your lifestyle, budget, and needs. 

Rapid removal of rats and mice

with traps and family-friendly bait stations. 

Exclusion tactics

to seal potential entry points. 
The best part is that our rodent removal program is offered as either one-time treatments for mice, rats, and other rodents, as well as a continuous protection program that stops these pests from returning throughout the year.
Ant Control in Kent
Say goodbye to those pesky ants invading your home in Federal Way! Our expert ant exterminators are here to help you get rid of them once and for all.
With our free detailed inspection, we'll determine the extent of your ant infestation and identify potential entry points that are putting your home at risk.
Our experienced ant exterminators will be with you every step of the way, keeping you informed and addressing your concerns throughout the ant removal process.
We understand the importance of keeping your family and pets safe, which is why we use localized, family-friendly treatments to eliminate ants from your home.
To ensure that ants can't find their way back into your home, we'll apply an exclusion seal around your home, targeting cracks, gaps, and other points of entry.
Our recurring treatments will keep your home ant-free, providing you with peace of mind and a pest-free environment for your family.
Don't let ants take over your home any longer. Contact our ant pest control professionals today to schedule your free inspection and take the first step towards an ant-free home in Federal Way.
Bed Bug Treatment in Kent
Don't let bed bugs disrupt your sleep and put your family at risk - our bed bug control service in Federal Way has you covered. Get rid of bed bugs and sleep soundly again with our top-notch bed bug removal program.
Our bed bug exterminators will perform a thorough inspection of your home, including mattresses and couches, to detect any signs of these pesky critters.
Based on our findings, we will create a custom treatment plan tailored to your specific needs.
Throughout the process, we will keep you updated on all treatments being performed in your home, ensuring open and ongoing communication.
Our family-friendly treatments are safe for you and your loved ones, providing peace of mind.
We won't leave any survivors - our experts will eradicate bed bugs in every life stage, including eggs.
To prevent future infestations, we will implement preventative measures, so you can rest easy knowing your home is protected.
Don't let bed bugs disrupt your sleep any longer. Contact our professional bed bug control service in Federal Way today and say goodbye to these unwanted guests for good.
Mole Control in Kent
Are moles wreaking havoc on your lawn? Don't let these elusive creatures ruin your beautiful property. At Sound Pest Control, we offer a top-notch mole control service in Federal Way that will effectively eliminate those pesky burrowers.
Our highly-trained technicians will start by conducting a free property and lawn inspection, identifying the culprit behind the damage. With our environmentally-friendly treatment, you can get rid of moles without harming the ecosystem. Say goodbye to mole troubles with our one-time service—no contracts required! Trust us to restore the beauty of your lawn and protect your property.